One Billion Smiles for Wuzzon
Wuzzon has a Big Hairy Audacious Goal (BHAG) to obtain 1 billion Smiles by 2030. A BHAG is a goal that realizes a new way of working within a company. This goal ought to be scary, challenging and to be perceived as almost impossible to achieve by constantly working out of your comfort zone.
A BHAG is bigger, longer and more powerful than a regular goal. They often are over a timespan of 10-30 years, but they are tangible and something everyone just gets, without further explanation.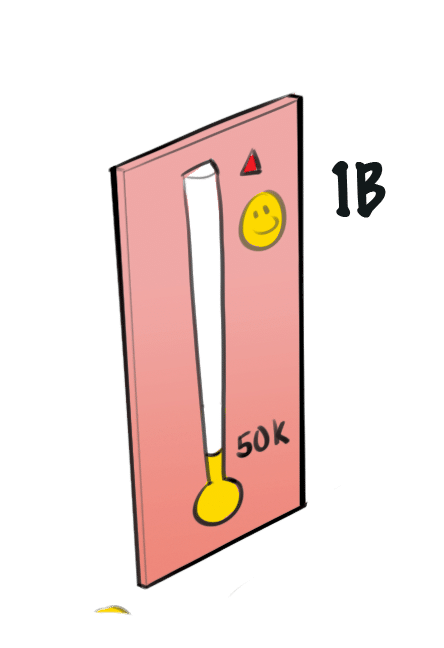 Why Smiles?
In the industry of app marketing, it is important to realize that we are not working with machines, but with people. We are the connection between the advertisers and its consumers.
Advertisers want their consumers to become happy from the app they offer, we want to be in-between to make every party happy.
Our drive at Wuzzon is to make our clients, consumers and publishers happy. We want to contribute to what makes people happy. A personal approach with an intrinsic value of doing it in the right way. When we select advertisers, we pick companies that make the lives of their customers easier or makes them happy.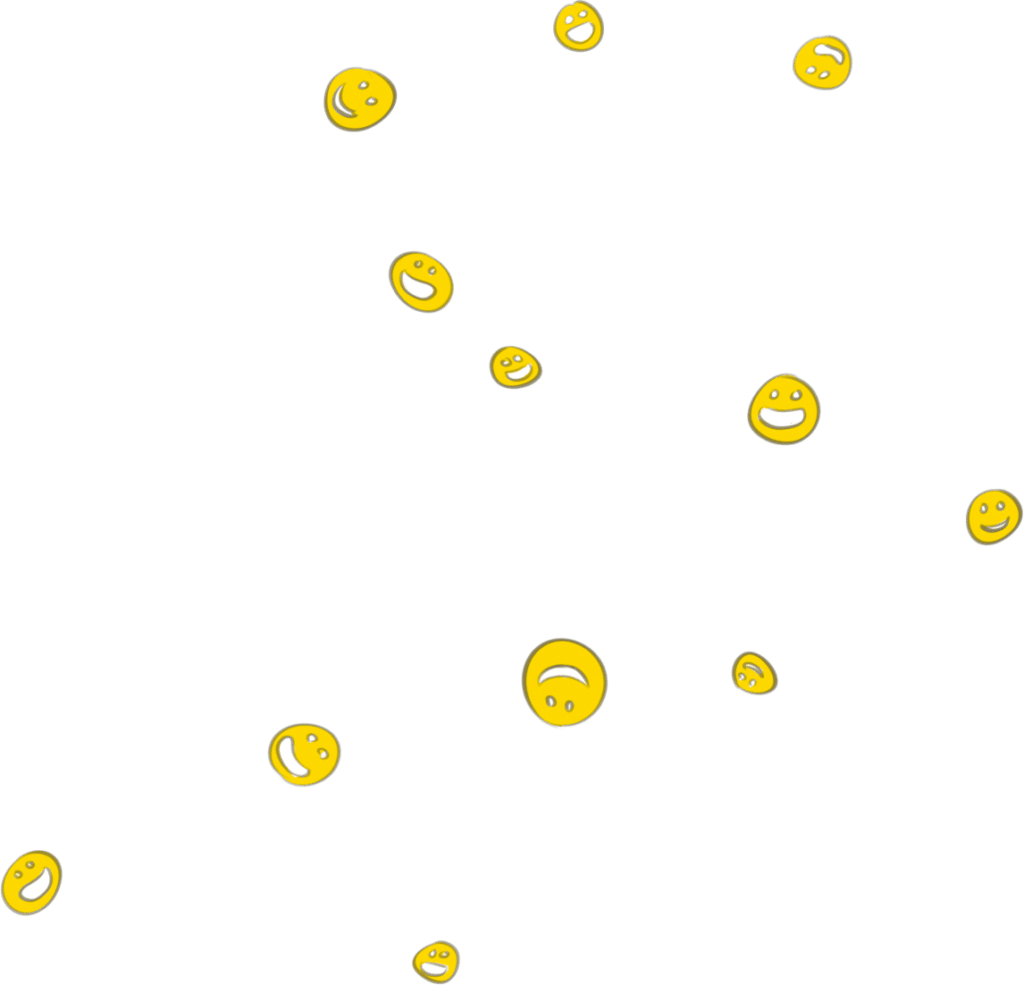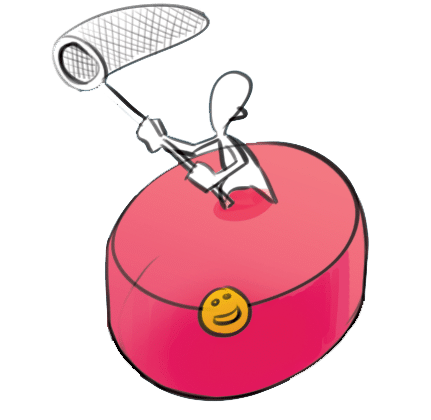 How do we measure Smiles?
To get to the 1 billion Smiles by 2030 we have to measure them in some kind of way. In the last month we started with a special Internet of Things button. This button is programmed to collect Smiles. One click on the button is one Smile. This way, we can see how many smiles we've collected and have a physical button for people to click.
In the signature of every mail sent out by a Wuzzon employee we have a Smile button, to measure the email interaction and if it was a pleasant interaction.
What do we do at Wuzzon to get Smiles?
Within the company we are always working on collecting Smiles. The way we do this is by organizing events for advertisers and attending events ourselves. We also like to go to workshops, work related or even something completely different. This allows us all to grow and learn new things and leads to happiness.
Every morning we start the day with a morning huddle with all employees. In this huddle we all share our results of the previous day, our priorities of the day and ask for any help, when necessary. On Mondays we have added a part, which is Compliment Monday, where we compliment one another about a job done or say thanks for the help provided.
In 2019 we ran the Dam tot Damloop from Zaandam to Amsterdam, this resulted in a lot of Smiles for Wuzzon.
We find it very important to have a healthy dose of happiness in our office. By having daily lunches with the team and organizing events, such as going to the Winter Wonderland Christmas party last december.
In 2020 we are going to keep collecting Smiles and research ways to collect even more Smiles.
In the pie-chart below, you can see what is important for the Wuzzon team, regarding the Smiles.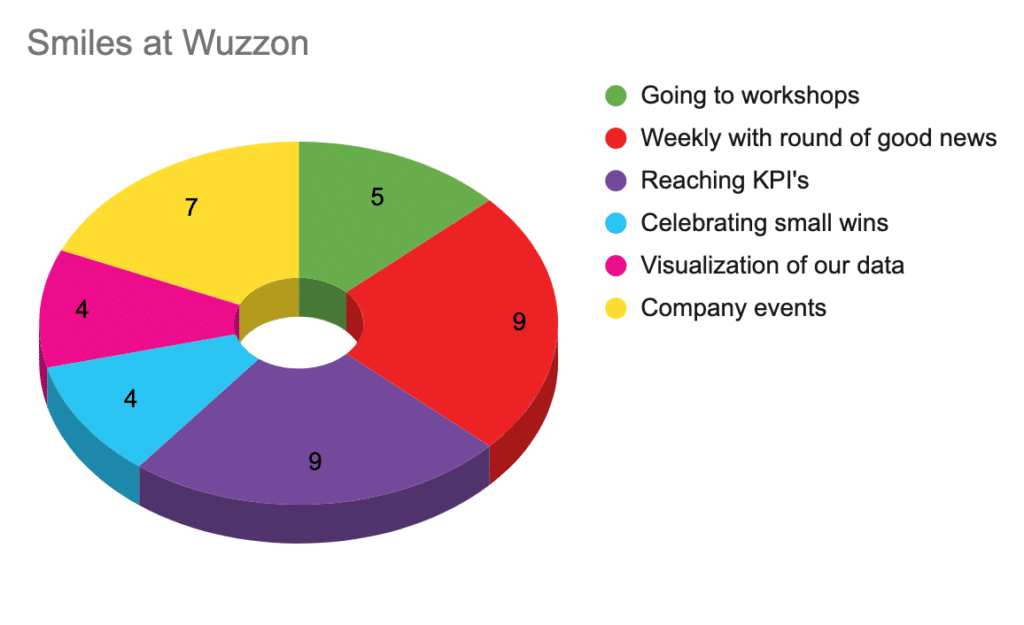 Stay tuned for our Smile Meter on the website, where you can see the live count of Smiles.