Client manager app marketing (32-40 hours)
Mission of your function:
Your mission is to make advertisers happy. You are the indispensable link in making app campaigns successful for customers such as Shell, Peaks, Scoupy and Glimble.
You have a passion for (app) marketing technologies and you are the first point of contact for our customers, with whom you build a lasting relationship.
Even though the app marketing playing field may still be fairly new to you, you're looking forward to immersing yourself in it.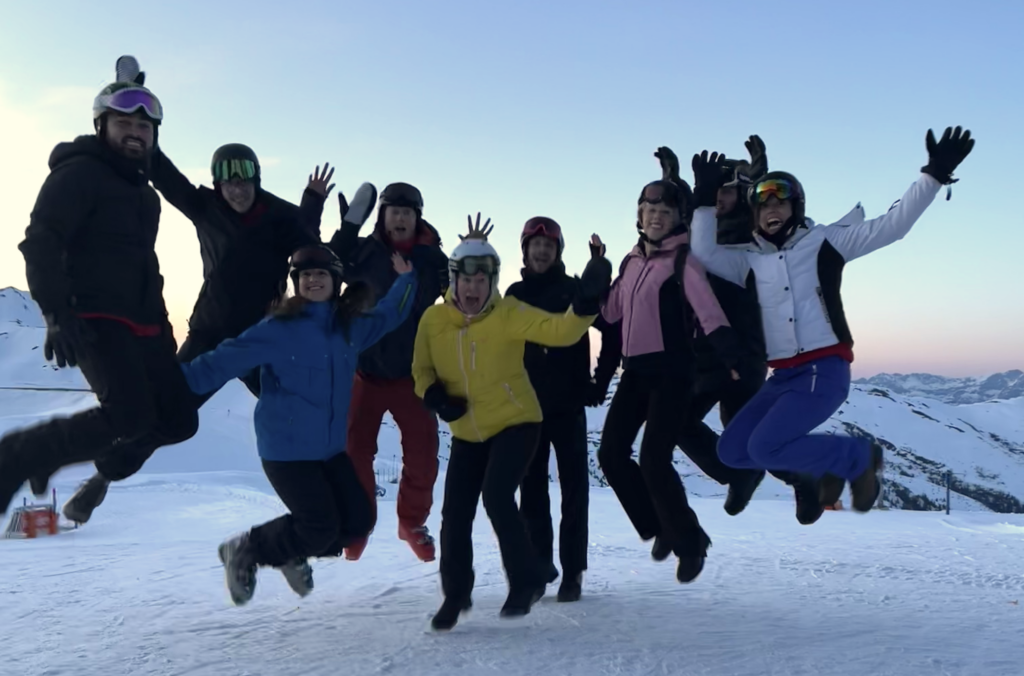 Your goal is to maximize ROAS, manage budgets and help Wuzzon grow to strengthen its position in Europe as the #1 app marketing agency in the Benelux.
As a client manager you will work with a team of specialists who carry out the entire portfolio of app marketing activities, such as managing Google App- and Apple Search Ads campaigns, app store optimization, the retention and engagement process.
Since we partly work remotely, you have extra freedom and this motivates you. You will join an enthusiastic and driven team, in which you play an important role and help us achieve our ambitious growth objectives.
Outcomes you will achieve
As a client manager of mobile marketing you are responsible for managing customer teams and you are involved in the delivery and expansion of services and strengthening the collaboration with the customer.
You are strong in maintaining good contact with internal and external stakeholders. Customer-oriented acting is in your DNA.
You know how to create a vision for customer satisfaction and growth.
Wuzzon team is inspired by your knowledge, working method, positive spirit and drive to get the best out of yourself and others.
You first identify potential business opportunities and are busy maximizing our added value.
You can switch well between the various customers and you carefully manage the budget.
You devise new strategies and methods to improve processes and productivity within Wuzzon.
Campaigns are extensively reported, tracked and analyzed because you understand the challenges of the customer.
Because you are interested in market developments, subscribed to various industry newsletters and regularly visit trade fairs and events and/or follow (online) courses, you are up to date and you see opportunities to improve yourself and the company.
You can manage a team of 2-3 people.
You feel comfortable in a small and close-knit, dynamic working environment and you speak the language of both the marketer and the IT specialist. with a flexible and pragmatic approach, nothing is too much for you and you achieve concrete goals.
What do you need to achieve these outcomes?
Just like during your HBO or WO study, in your group of friends or your previous job, you are the one who wants to get the best out of yourself with great enthusiasm and an enormous drive. You inquire about possible wishes and needs of the customers.
Online marketing, analysis tooling and CRM tooling is not new to you.
You have the ability to manage yourself, take initiative, work with tight deadlines and always have a positive attitude.
You have an excellent command of the Dutch and English language
You recognize yourself strongly in our core values: freedom, responsibility, trust, happiness and improvement.
Proven track record of building strong relationships to drive business growth.
2-4 years of relevant work experience, preferably on the agency side.
You have affinity with online marketing / mobile / app marketing.
What do you get in return for your hard work?
Competitive salary
Laptop and expense allowance
Lots of freedom and daily connection with an informal, young, driven and enthusiastic team
Lots of room for personal development
Career opportunities
Remote working options with a permanent office space in the heart of Amsterdam
Regular Wuzzon meetups in the Randstad with the whole team
Training and learning options
About Wuzzon
Wuzzon is the most fun app marketing agency in the Netherlands. Happy consumers, publishers and happy advertisers, that is our mission. Our team of conversion specialists ensures more app downloads, registrations and purchases for customers such as Wehkamp, ​​Picnic, Peaks and Cake on a daily basis.
Something for you?
Do you see yourself developing in a work culture that is characterized as open, transparent, pleasant, involved and result-driven?
Please contact us by sending your CV and motivation letter to brigitta@wuzzon.com, or fill in the form below. If you have any questions, feel free to contact us on 020-8202355.