Fill in the form to receive a free quick scan of your app for App Store Optimization.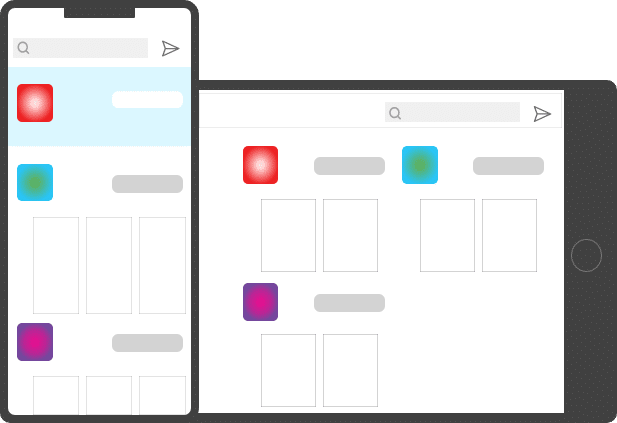 What does the ASO Quick Scan offer you?
Wuzzon's ASO specialist will perform a quick scan on the mentioned app and provide you with points of opportunity in regards to App Store Optimization. This could include an analysis on the metadata character amount, keyword repetition, keyword search volume, keyword ranking difficulty according to the level of ASO of the app. It will also discuss the creatives that are on the product page, such as the icon, screenshots, and preview video (if applicable).
What information can you take from the ASO Quick Scan?
Wuzzon is happy to share points of improvement where they are needed. However, do keep in mind that ASO is not a one-time action, but an ongoing process which includes a lot of A/B testing. If an app has a lot to optimize on, the first optimization will naturally be the largest, followed by small tweaks and A/B testing to find the perfect conversion ratios from impression to the download.
Insights from Wuzzon's ASO Specialists
App Marketing is not just about advertising. By improving the ASO score of an app you are actively building a strong foundation for any future advertising campaigns, as well as making the app stronger. Your app is not only more visible for the App Store algorithms, but also more user-friendly for the search engines used in the App Stores. By optimizing to the best impression to download conversion rati, you can also be sure that every click/install/event that you pay for in advertising is well worth it, providing you with higher ROAS!
Free ASO Quick Scan
Wuzzon's free ASO quick scan is a great first step in the process of improving your product page in the App Store. Metadata often has to contain a certain amount of characters in order to be properly recognized and indexed by the App Store algorithms, and one App Store indexed repeated keywords, the other does not. There are many more rules that differ per App Store which an ASO specialist can inform you about as well as any tips or tricks or best practices to improve your app's visibility. This saves you time, as well as effort in A/B testing. Even so, an ASO specialist's duty is always to show and advise on ASO opportunities; the actual change and implementation of changes always have to be performed by the app owner in the relative app store. Since each app is different, each advice is also tailored to the needs of the app mentioned, which ensures that your app remains unique, while still ranking high in search results.
Trusted By