Mobile Marketing
Mobile marketing has seen an expansion in the previous years with the introduction of mobile app marketing. By targeting mobile users through the use of mobile web display advertisements, in-app advertisements, or other platforms such as Apple Search Ads or Facebook, companies acquire loyal and active customers on the most revolutionary personal device: the smartphone.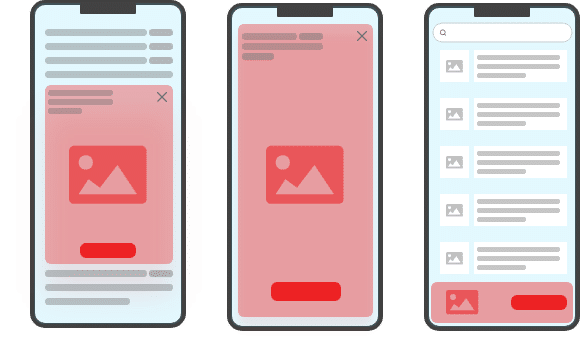 Mobile Marketing as advertisement
While in-app mobile marketing may seem like a small group of users to market to, it couldn't be further from the truth. Mobile marketing has skyrocketed through the innovation and improvement of smartphones, with more possibilities being added continuously. Overlapping strategies provide strong foundations for active mobile app users, and tracking platforms add insights from the impression, or view, to in-app activity, such as in-app purchases. 
Mobile Marketing types
Whether you prefer programmatic media buying or more hands on campaign management to lead to user acquisition, there are many different options to recruit app users. Social media platforms such as Facebook, Twitter, Snapchat, Instagram, and Tiktok offer specific targeting and retargeting options. App Store advertising such as Search Ads and Google ads also advertise on their own platform, with specific advertisements per OS.
Media Buying platforms often work on a CPC (Cost per Click) basis which can be optimized towards a CPI (Cost per Install) or a CPA (Cost per Action), and often have a need for hands-on management. Programmatic generally advertises on a CPM (Cost per Thousand views) basis, with an automatic algorithm working towards the best performing sources. Our own WuzzTrack platform is built up over years with high quality sources, with a broad reach and inexhaustible traffic.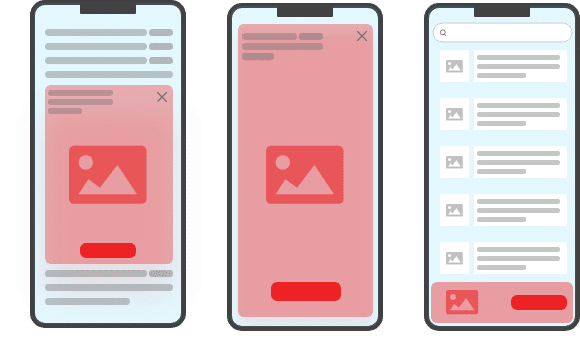 CPI and CPA Campaigns
The first steps of launching an app is getting it live in the App Stores and getting the first organic traffic. Next to organic traffic there are multiple ways of getting more active users of your app. For example: Google Ads, Apple Search Ads and via a CPI performance network.
Wuzzon is a fully specialized app marketing agency with a complete CPI and CPA performance based mobile marketing network.
App Store Optimization
Boost your organic growth and improve your rankings in both the Apple App and Google Play Store. App Store Optimization (ASO) optimizes keywords and other metadata to increase visibility and conversion rates.
"65% of installs on iOS and 80% on Android occur directly after a search in the App Stores"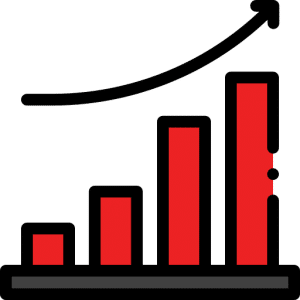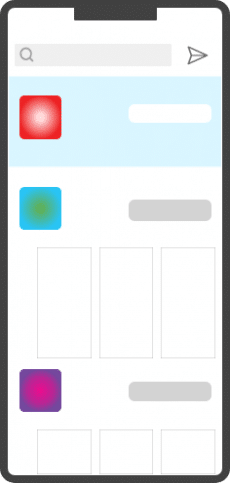 App Store Advertising
Apple Search Ads and Google App Campaigns are not to be missed in any app marketing plan. Both networks consistently score really high on performance versus cost per acquisition. Our direct partnership with both parties makes sure we have the latest knowledge on how to help optimize the algorithms, creatives and bidding strategies.
Our app growth consultants help you protect your brand in the app stores and identify best performing broad keywords. Apple Search Ads and Google App Campaigns are the only way to advertise directly in the app stores and get high intent users to download your app. 
Social Media Marketing
With all extensive targeting options Facebook and other social media platforms are a vital part of any user acquisition and re-engagement strategy. Using custom audiences and look-a-likes will help increase conversion from high quality consumers. Our creatives team builds assets that convert.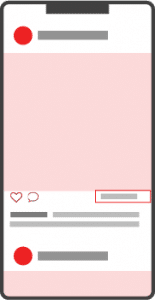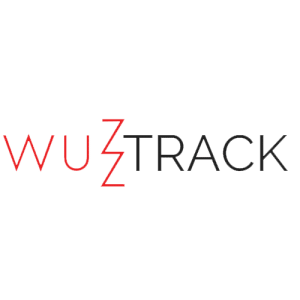 Performance Mobile Marketing
Adding new sources to scale is vital to grow your app. Wuzzon's Mobile Media Network provides you access to exclusive sources around the globe. Our media buyers take care of all optimizations to reach your KPIs. The WuzzTrack platform has an anti-fraud solution built in to safeguard your media spend.
Consultancy
Need to kick start your in-house team? Want to benchmark your apps against the competition? Or do you need help with a plan for launching successfully? Our strategic growth consultants are here to guide you.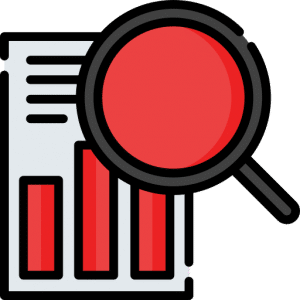 Mobile Marketing Management
As the number 1 mobile marketing agency in the Netherlands, Wuzzon offers specialism and experienced campaign management for all app marketing possibilities. With a team of dedicated campaign managers, campaigns are analyzed and optimized towards the chosen KPIs, or towards the highest ROI. Through data visualization and an excellent anti-fraud system, Wuzzon is able to inventorize which platforms will perform the best for your mobile app, and scale to achieve the proposed KPIs.
Wuzzon As #1 Mobile Marketing Agency
With over 15 years of experience in mobile marketing, Wuzzon has all the tools in-house to cater to your app needs. We are certified partners with well-known attribution tracking platforms such as Adjust, AppsFlyer, and Branch, and are certified partners of Google Ads and (Apple) Search Ads. As a data processor, Wuzzon is completely GDPR compliant, with the Golden Security Certificate from the DDMA, and is the proud recipient of the Dutch FD Gazellen Award. Not convinced? Let our case studies do the talking, or read more about our expertise in Mobile App Marketing in our Blogs.