Apple introduces App Store Search Tab advertising
A few years ago Apple Search Ads launched their new platform to advertise apps exclusively in the Apple App Store with great success. With the ability to advertise on keywords that users may use to look for your app, mobile app advertisers were able to protect their app, and advertise their app directly in the App Store to a targeted audience.
With this success in mind, Apple Search Ads has now officially set their newest feature live: the Search Tab campaign. Seperate from the Search Keyword campaigns, Apple Ads Advanced users can now place advertisements without users having to perform a search query.
What is Apple Search Tab advertising?
When advertising with Apple Search Tab, placements are made below the search bar, under "Suggested". This entails that advertisers no longer have to guess keywords that their target group may use to look for the app. The placement of the app will be decided on a bidding strategy, with the highest bid winning the position in the App Store Search Tab.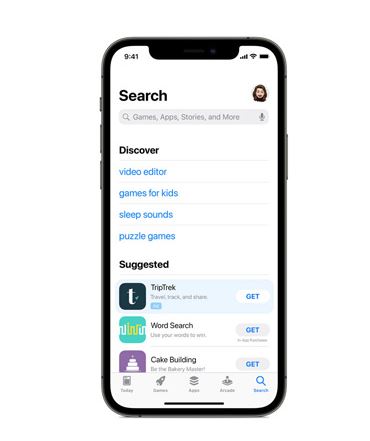 Apple Search Tab Campaign targeting
Without targeting keywords, and limited targeting demographics in Apple Search Ads, the decisive point for the advertisement spot seems to be the cost of the impression, with the highest bid winning. It is possible to narrow the target audience with the following options: Device Type (iPad or iPhone), Location (not all countries have this option available, check available countries here), Types of Customers (New users, Returning Users, Users of other apps (owned) and All users), Age, and Gender.
Which apps will benefit from Apple Search Tab campaigns?
Momentarily, this option seems most favourable for apps that may not yet be well known, and therefore are looking to increase their brand awareness and recognition. With no search queries necessary, they may reach a greater audience, and great brand recognition through impressions. While this may theoretically seem appealing, the question remains to whether this is how the campaign will be used, or if well-known apps will out-bid smaller apps in the fight for the positions.
Apple Search Tab pricing
While Apple Search Ads charges on the CPT (Cost per Tap), with a goal CPA (Cost per Acquisition (download)), Apple Search Tab charges with CPM (Cost per Thousand Impressions). While this can mean that an impression leads to a click (tap), which leads to a download, this method is also often used in a "subconscious" form. This entails that, while the user may not immediately click on the app, they will recognize the app name when they see it again, and may possibly then even search for the app.
Cannibalization and Duplication through Apple Search Ads Campaigns and Apple Search Tab
Since Apple Search Tab claims an impression "each time at least 50 percent of your ad is visible for one second", there is a possibility of cannibalization on the organic searches. This means that while it is possible that a user searched for the app later (within the timeframe) because they remembered seeing the app before, there is also a possibility that they barely saw the app, and ended up searching for the app within the timeframe due to external factors. External factors could be other marketing strategies (TV, billboards, radio, display banners) or word of mouth through friends.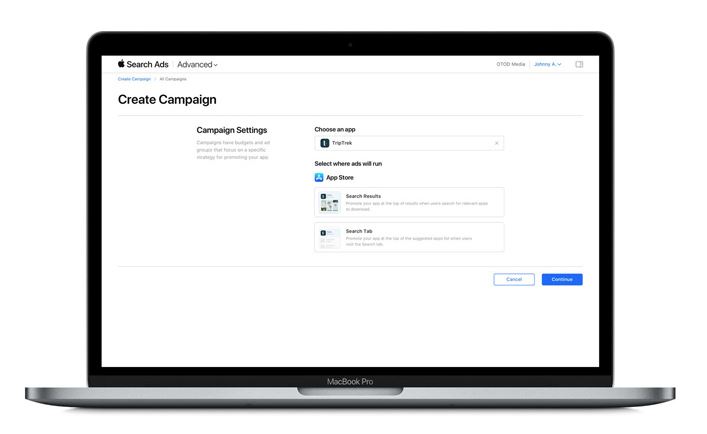 If this search and install would have naturally occurred without the "impression" from Apple Search Ads, the attribution of this search and install is called cannibalisation. This means that the advertiser is paying for an impression that has not led directly to the install. Similarly, if the attribution window from impression to tap on an ad is 30 days, many other factors may have led to the search for the app, while Apple Search Tab will consider it as their "success".
So why advertise with Apple Search Tab campaigns?
The truth of the matter is that this feature is so new that not many results are available. This means that speculations of what could happen are abundant. Wuzzon will be testing the Apple Search Tab campaign together with Apple Search Ads and analyze the results in order to determine if the ROAS is attractive for small, start-up parties, or whether it is a new platform for the monopoly of prominent apps.